GoGetProperties Search Tool
GoGetProperties is the property search tool for the Montgomery County Land Bank's Foreclosure Acquisition Program. Through this program, citizens and investors can acquire unoccupied, tax-delinquent property at deeply discounted prices in exchange for the commitment to improve the property and pay future taxes on it.
The program uses a provision of Ohio law that allows the Land Bank to take title to tax-delinquent, abandoned properties in Montgomery County and sell them to qualified buyers.
The Foreclosure Acquisition Program applies to residential properties in all Montgomery County jurisdictions other than the city of Dayton, which has operated a similar program for several years. For a property within the city of Dayton, please check LotLinker.com.
The GoGetProperties.com tool streamlines your search by showing only the properties that meet the top four eligibility criteria for the Foreclosure Acquisition Program.
We suggest that you learn more about the Foreclosure Acquisition Program before starting to use this tool.
What makes a property eligible for Foreclosure Acquisition?
is in Montgomery County
is at least 1 year in arrears on taxes
has not had its tax lien sold
is not on a delinquent tax payment plan
is unoccupied/abandoned
has not been applied for already
How do I use this tool?
You can search by address, parcel number, or by visual inspection of the map.
To view the address and parcel number of a location on the map, click on the blue balloon icon.

Vacant lots have a leaf icon in the balloon. Other properties have a home icon.
Properties that have already been claimed show up with a red balloon. These are not available at this time.
I can't find the property I'm looking for?
If the property does not show up in this search tool, then it is eligible for the Foreclosure Acquisition Program at this time.
If the property shows up with a red balloon, then the property has already has an active claim against it.
I found an eligible property! Now what?
You'll need to visit the property in person to make sure it is unoccupied per Ohio Revised Code 323.65. Click here for a detailed description of the Foreclosure Acquisition Program, including the conditions that determine whether it is unoccupied.
You can also download your Foreclosure Acquisition application from this page, and this will get you on your way.
Please note: There is a sliding-scale fee to participate. If, during initial review, we find the property to be ineligible for Foreclosure Acquisition we will return the fee minus $250 per property, will be returned to the applicant.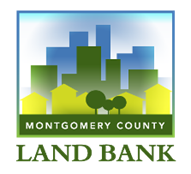 *The data for this tool comes directly from the Montgomery County Treasurers Office database, which is updated at the end of every month. The county's data was last queried for LotLinker on .